Wamarra has been contracted to deliver site establishment and compound works for Stage 2 of the Monash Freeway Upgrade on behalf of Major Road Projects Victoria (MRPV).
Contracted to construction partner Symal Group, Wamarra will perform site establishment works including civil works, hardstand, concreting and covered walkways.
Wamarra Managing Director Hayden Heta, was onsite with MRPV Project Director Catherine Gunn and CPB Contractors Project Director Jill Boag, to look at the work the Wamarra team has done to establish the Ferntree Gully Road construction compound.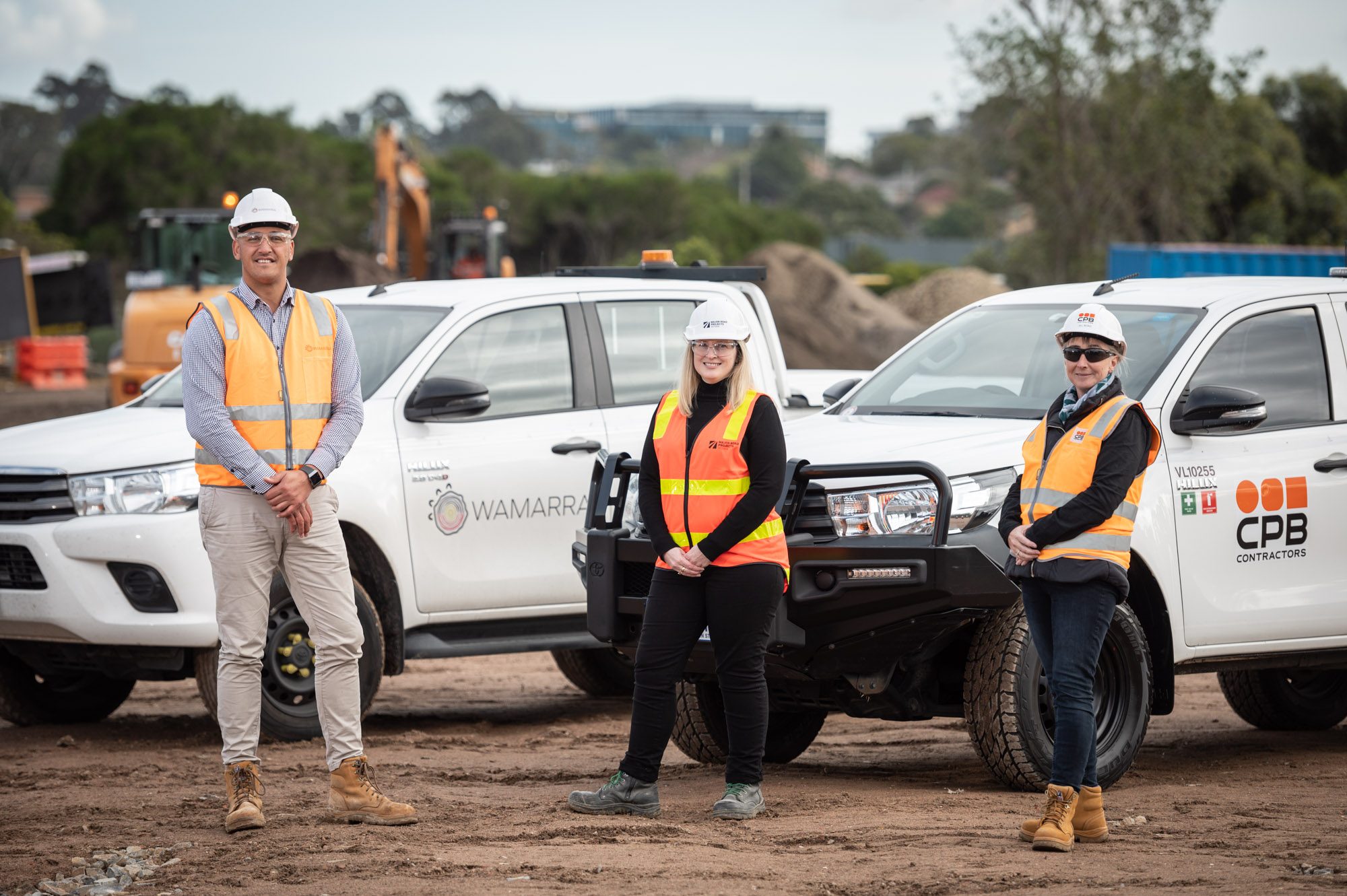 CPB Contractors Project Director Jill Boag, emphasised the importance of providing meaningful employment opportunities for Aboriginal and Torres Strait Islander people, saying the project is committed to cultivating an inclusive culture that embraces diversity and provides rewarding employment opportunities.
"Our partnership with Wamarra is just the first step on a journey to build greater trust with Aboriginal and Torres Strait Islander people, lower prejudice and help develop capability within the industry," she said.
The CPB led project has increased employment opportunities for our team, with seven Wamarra employees working on the project. We're proud to have also promoted Brad Lovett-Kairouz to a Leading Hand at the commencement of site establishment works.
We look forward to continuing our collaborative relationship and construction work with CPB Contractors and MRPV.