At our monthly welcome lunch this week, Wamarra Managing Director Hayden Heta shared his personal and professional journey to Wamarra with the team at head office.
We sat with Hayden and got the low down on what makes Hayden Heta get out of bed in the morning and what his vision is for Wamarra.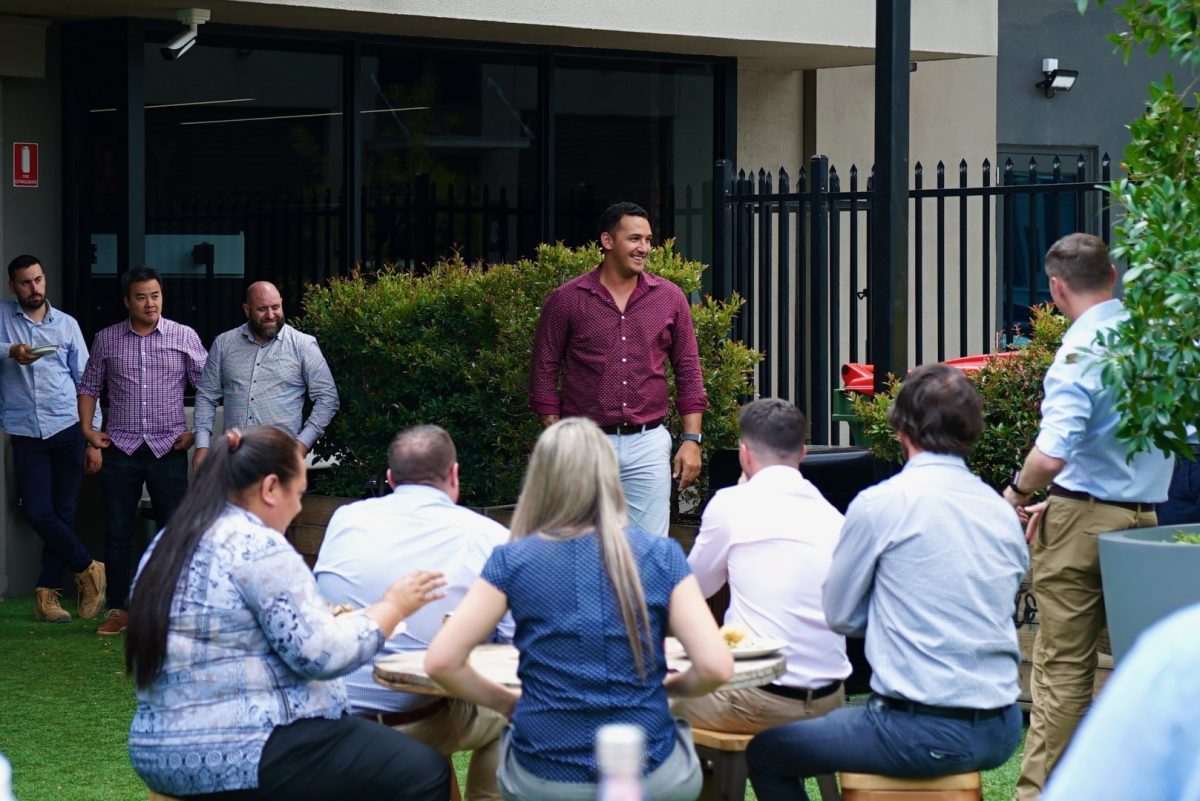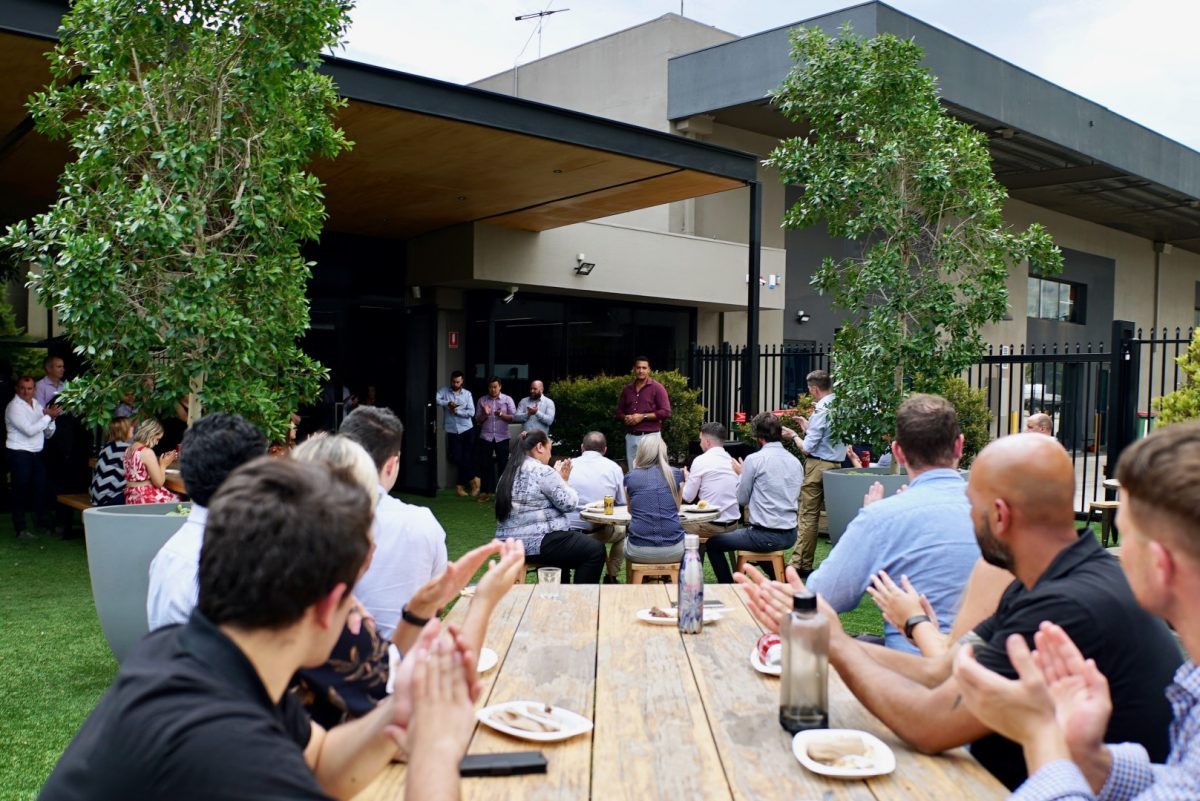 Hayden Heta is a proud Aboriginal man of the Wiradjuri Nation with tall stature, friendly smile and big heart. Spending time with Hayden is like being with a gentle giant – he's an amiable man, humble and attentive.
Hayden grew up in Albury-Wodonga with his parents and two younger siblings. When he began a career as a Park Ranger, he believed it was going to be forever. Being a Park Ranger didn't feel like a job, but rather a passion that linked him to his cultural roots. Managing the land connected him to his culture and his country.
But life had something else in mind for Hayden Heta.
When Hayden reflects on his 15 years' working in the public sector, the roadmap is clear. The connecting of dots – experiences, people, learnings – has led him to where he is today: Wamarra.
As Managing Director of self-performing civil construction contractor Wamarra, it's apparent that Hayden has stepped out of his comfort zone and jumped wholeheartedly into the construction industry. His sole purpose is to make a difference to Aboriginal people.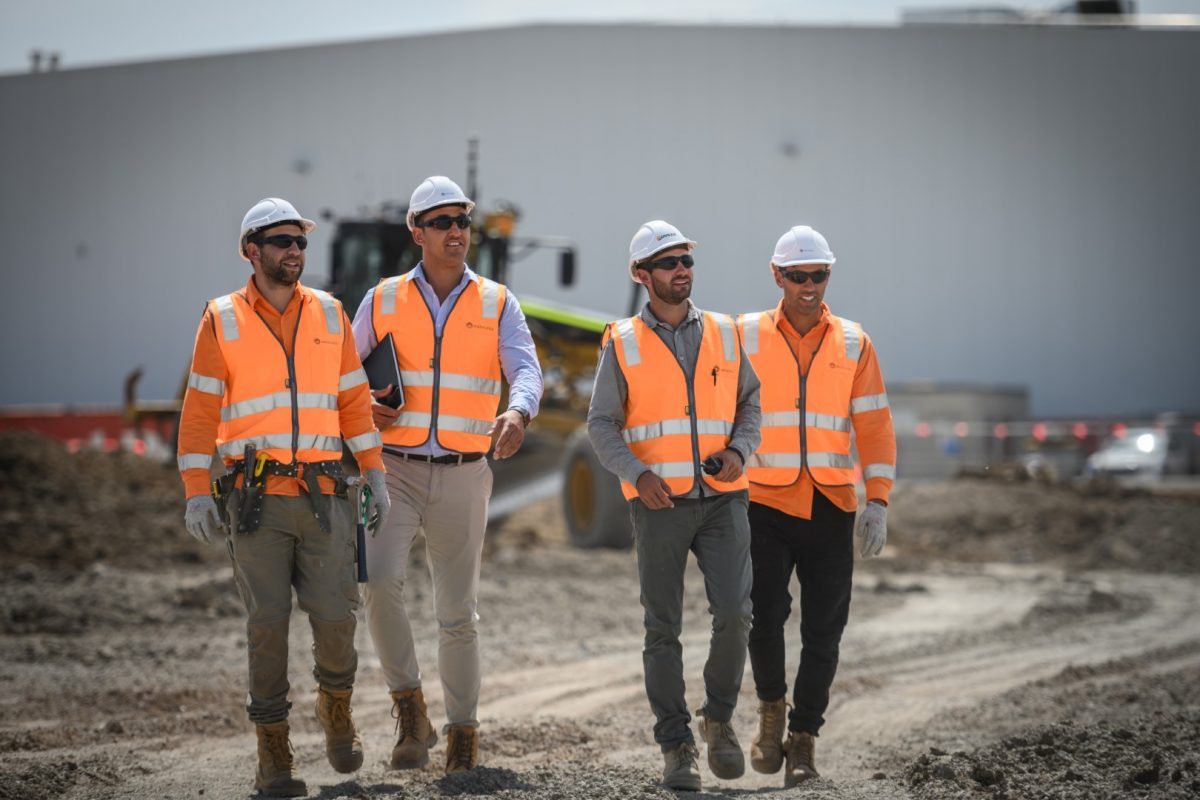 Connection
"Every job I have done has led me to the point I'm now at."
As a Park Ranger, Hayden commenced his career in an industry that wasn't completely alien – promoting an understanding and appreciation of the natural and cultural features of the park. Hayden says, "I discovered more about my Aboriginal culture and my own Aboriginality; my connection to land was strong."
Hayden returned to Albury-Wodonga as Aboriginal Inclusion Coordinator with the Department of Environment, Land, Water and Planning (DELWP). Coupled with his experience as a Park Ranger, this new role handed him his first experience in building and fostering meaningful relationships.
Acknowledging to himself that he was managing a heritage that came thousands of years before him was in his own words an absolute privilege. "I was inspired to learn more about people from my connection to the land."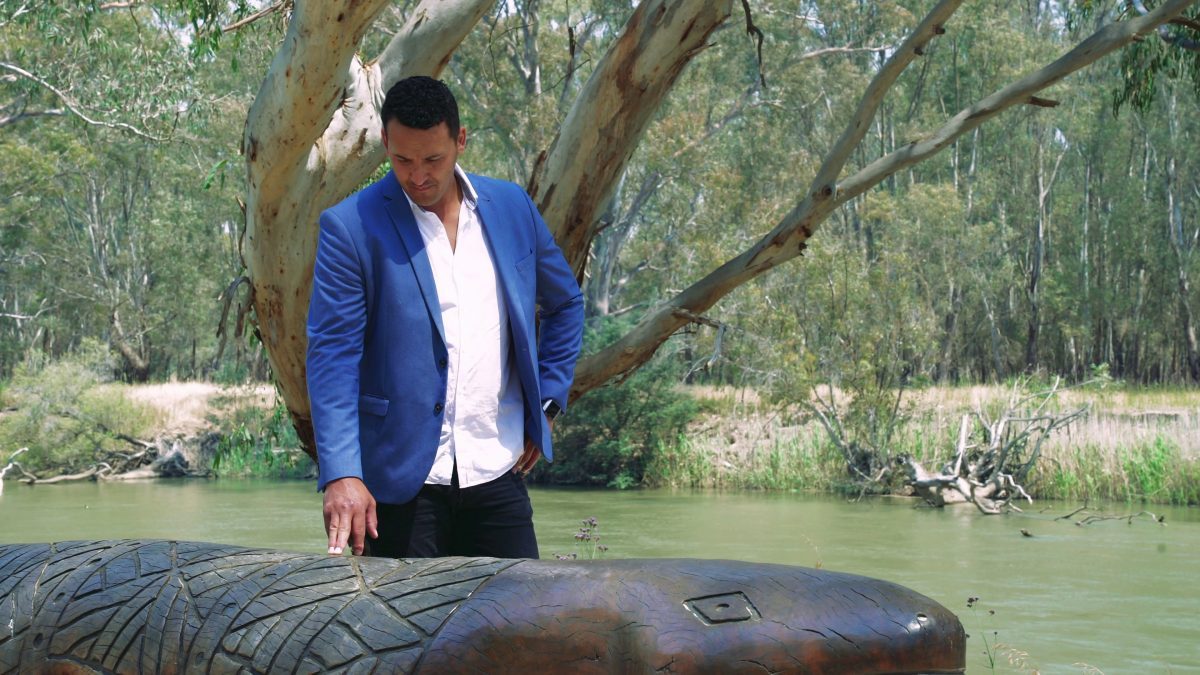 People
"My strength is making connections and building meaningful relationships."
After his move back to Melbourne, Hayden commenced in a regional role as Aboriginal Community Development Broker. There he formed key relationships and sustained long term partnerships and was motivated to expand his understanding of the traditional owners of the land and the community groups that practiced Aboriginal cultural.
The role gave him access to both Aboriginal people and the public sector. He was able to celebrate his culture with the traditional owners and community groups while sharing his culture with government and external environments.
Diversity
"I experienced so much pride and passion when I participated in practising my culture with others."
His role as Aboriginal Community Development Broker gave Hayden the opportunity of managing diverse relationships with various needs, wants and aspirations. He met with three Aboriginal networks monthly and with a small budget actioned community requests.
An example was coordinating a didgeridoo workshop. Hayden provided blank didgeridoos to male participants who then shaped them, painting traditional art that told a story of that person's identity and journey. At the end of the workshop, participants were taught how to play their didgeridoos.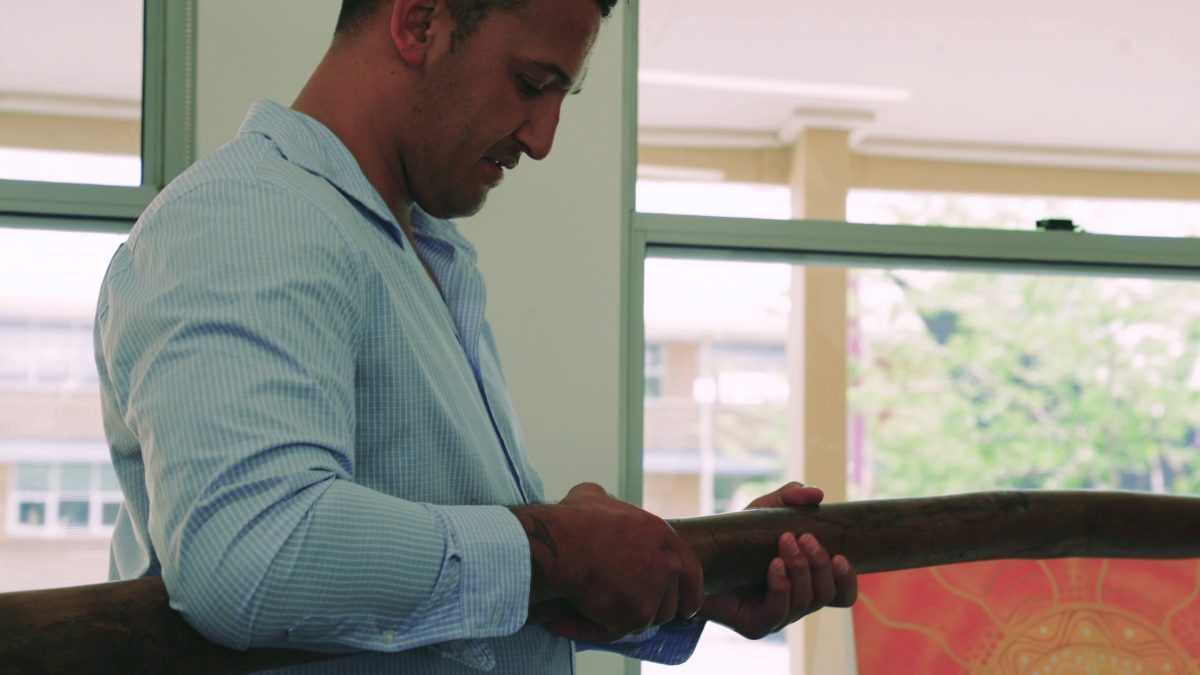 Hayden also conducted cultural tours with the groups. The full-day tours visited places of Aboriginal significance where elders would share their knowledge about the cultural sites. It was an opportunity for people to come together and share their cultural experiences.
The feedback Hayden received from these actions via email and text was overwhelmingly positive. He says, "I gained a whole new level of understanding by getting involved with diverse groups of people and making meaningful connections."
Football
"The reality of the situation hit home and inspired me to do what we're doing today – providing meaningful careers to Aboriginal people."
In 2019 Hayden dedicated a year to coaching the Fitzroy Stars. A regular at the club, he played as a full forward. He says, "The footy club was like family. It is a huge community where we all supported one another."
At this time, he worked at Rail Projects Victoria in the role of Cultural Heritage and Community Stakeholder Manager. Hayden spent time understanding social procurement and the associated mandated targets around employment opportunities for Aboriginal people. While the opportunity was hugely positive, the pathways to these opportunities weren't clear.
Hayden started questioning his time in the public sector and his purpose. This sole searching led him to delve deeper into the barriers and non-progressive pathways Aboriginal people faced which ultimately prevented them from being self-sufficient and participating fully in the economy.
It was understanding the gravity of this reality that inspired Hayden to think laterally and explore opportunities that would directly influence Aboriginal participation and improve Aboriginal employment outcomes.
It was through conversations with friends that brought Hayden and civil infrastructure company Symal Group together and it is conversations that continue to fuel his purpose – Wamarra. "A mutual friend introduced me to Ben Virtue from Symal Group, and within five minutes of chatting we discovered that we had the same vision and passion for creating meaningful careers for Aboriginal people."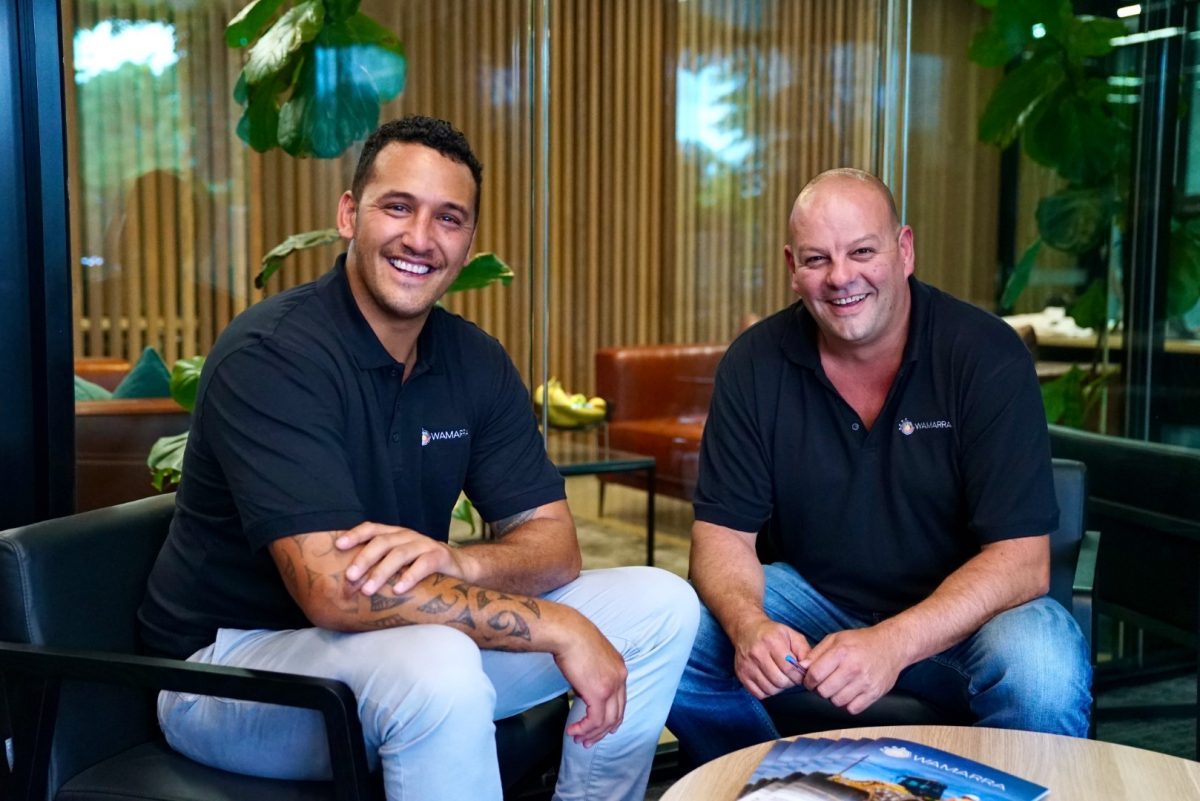 Family
"My priority is my family. Family is what drives me."
Hayden comes from a humble upbringing. It was a basic life that provided the essentials but where he learnt the value of family.
"My dad is the hardest worker I know who instilled in me my work ethic. He's been working at the slaughterhouse for 40 years. Mum's an Aboriginal Advisor at the Department of Health and Human Services and my inspiration and motivation. I'm always bouncing ideas off her."
From Hayden's perspective, his life has been privileged. "I've had the best upbringing. As kids, we'd play with our neighbourhood friends from sunrise to sunset. And as an adult, I've worked in places where I've had a voice when so many others don't."
The Wamarra business is a platform to work toward change.
Hayden has hung up his footy boots, and now dedicated his time and energy between his greatest priorities – his family and Wamarra.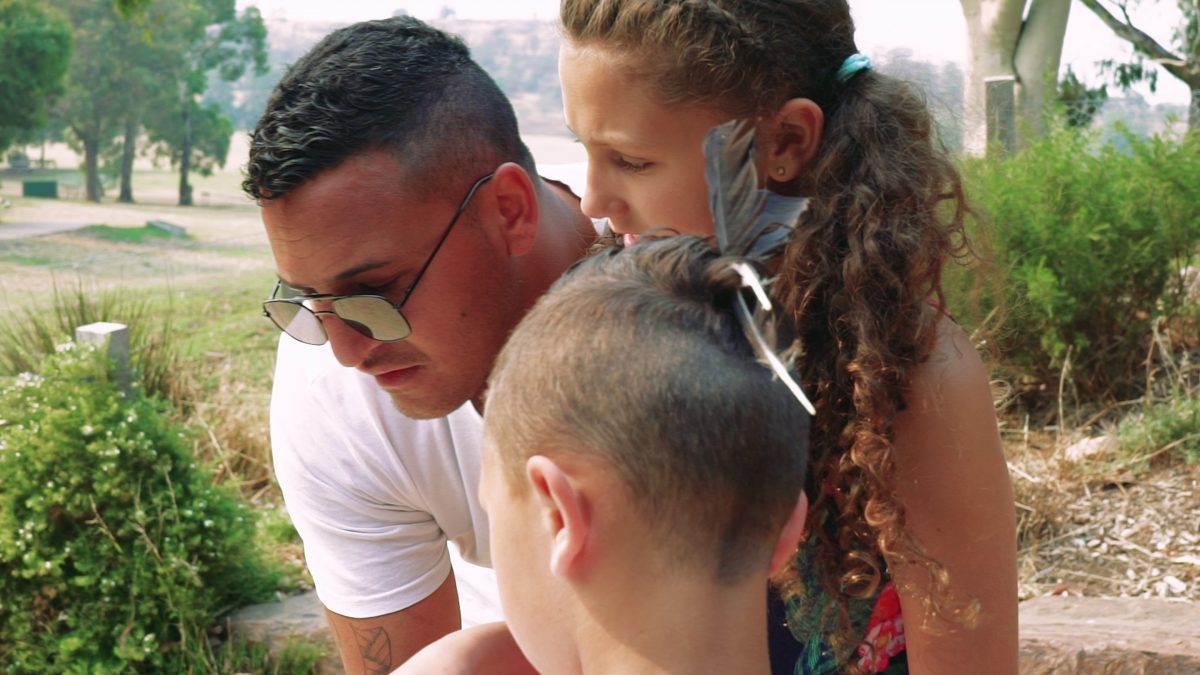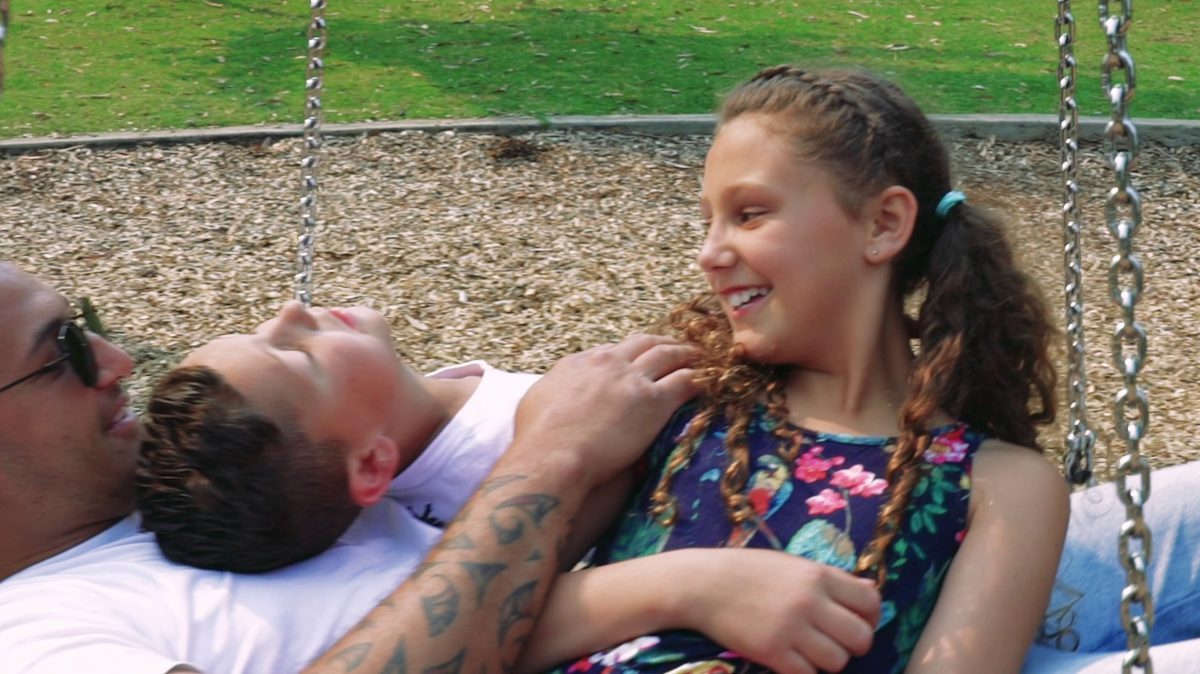 Identity
"What are your dreams? I say dare to dream. I want Aboriginal people to believe in themselves and know what they're capable of and to be 100% self-sufficient."
It is legacy that Hayden respects. Not his personal legacy; he is just one part of the whole. He shares that his mother's side of the family was the driving force behind sustaining their cultural identity. "My Nan passed away last year. She was a respected elder in our community. She and Darren Wighton, who also helped design the Wamarra logo, would often perform welcome to country ceremonies together. They shared a strong connection."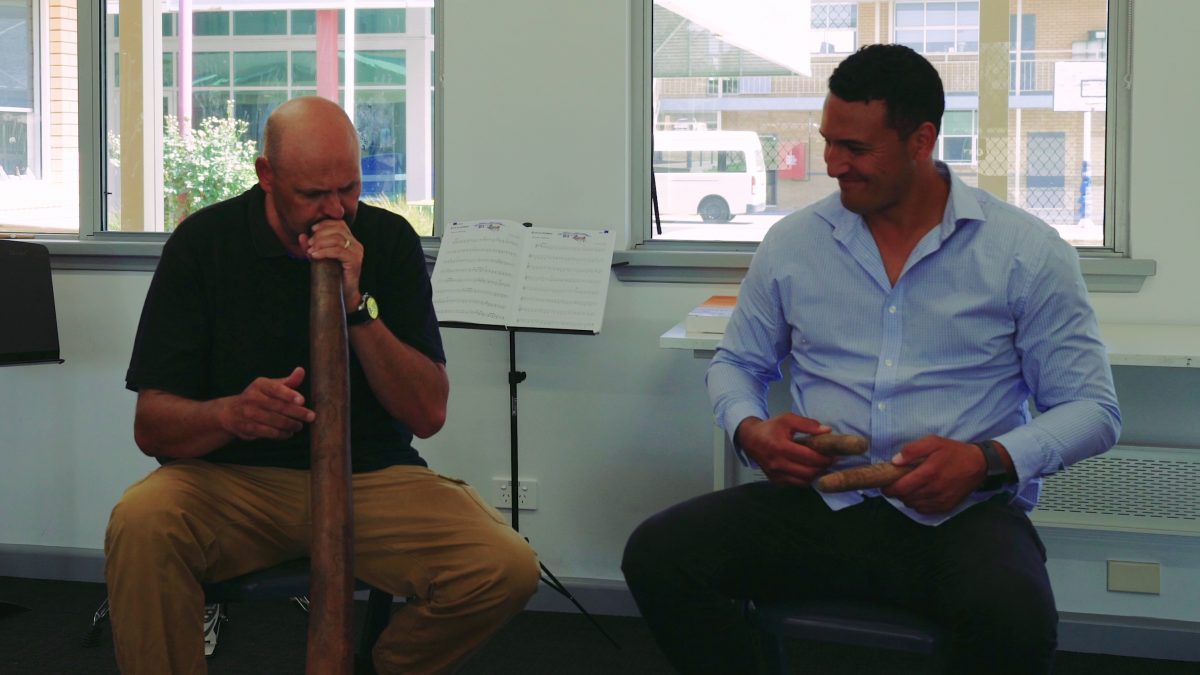 Her legacy of sustaining cultural identity lives on. Hayden views legacy as a way of breaking down the barriers that surround Aboriginal people participating fully in the economy and building long term careers.
It is no mistake why his business is called Wamarra. It's a Wiradjuri word meaning 'to build'. Building stability. Building security. Building hope. Building legacy.
Construction
"My dream is to build a business for others to grow."
A meeting between the Symal Group board and Hayden in mid-2019 sparked an opportunity to work together and form a partnership based on a mutual vision and shared values. "I met with the executive team. There was no agenda, just free sharing of ideas. Wamarra got created in that room right there and then."
At its core the ambitious partnership involves inspiring and motivating Aboriginal people to do and be more. Hayden believes that can only happen with support, training, development and mentorship. "It's providing a sense of care – providing meaningful careers to Aboriginal people through long term and sustainable employment."
The ability for Wamarra to lean on and learn from the successful Symal business in the construction industry helps pave the way for real change. "Wamarra is one platform for Aboriginal people to succeed and be empowered to learn, take risks, and have a crack at management roles. Let's offer progressive and worthy pathways that change lives and families. That's what I'm up for."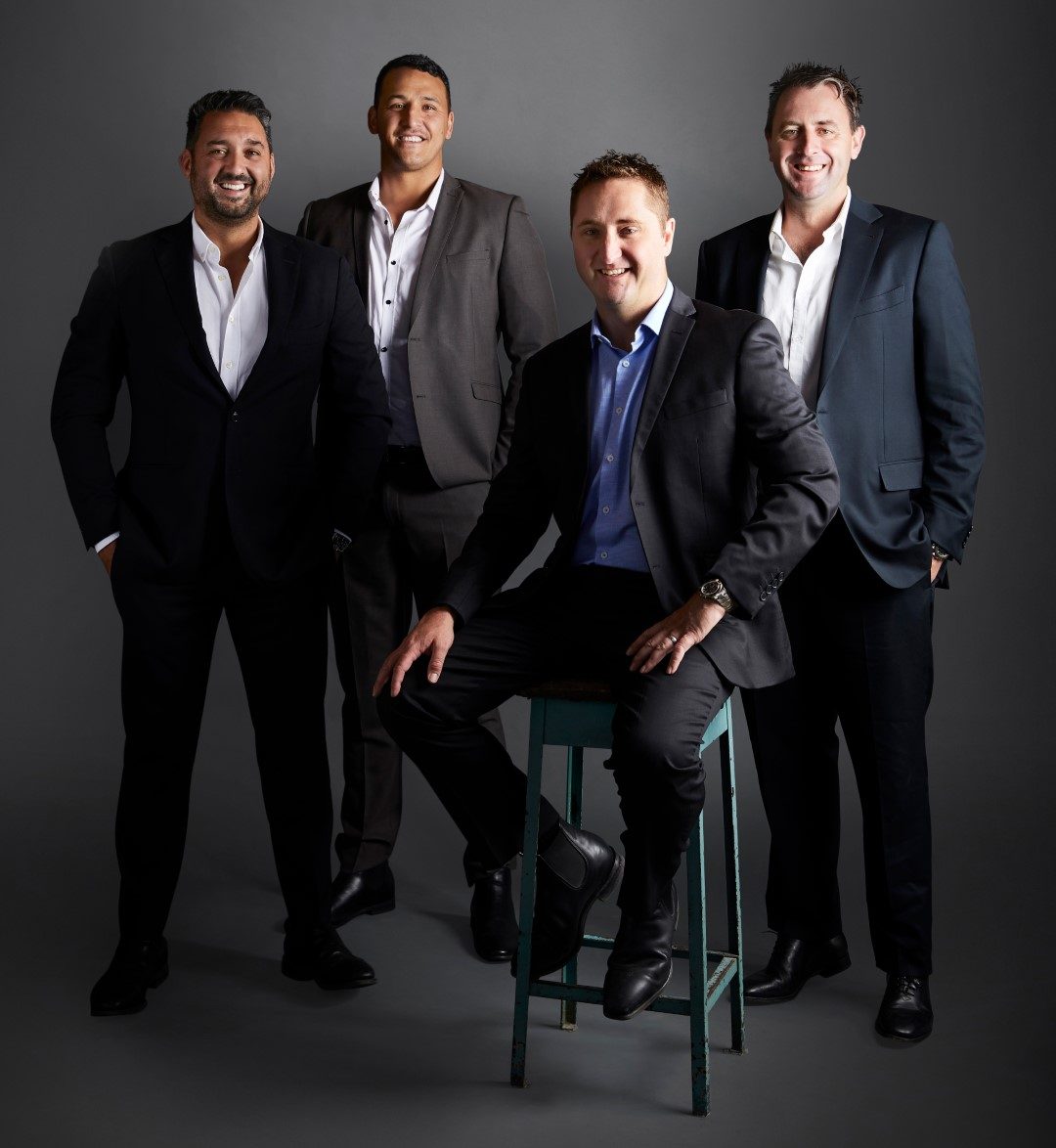 Believe
"This is our opportunity to smash the stereotype to the ground."
Hayden is happy to discuss the stereotypes Aboriginal people have unfairly inherited. How Hayden sees it is that this is his calling – mentoring Aboriginal people and providing opportunities that showcase the diverse skills, capabilities and knowledge Aboriginal people can contribute to the construction industry.
Hayden dreams big. He plans for Wamarra is to see the business embedded in an industry where Aboriginal people are accepted. Where people believe in Aboriginal people and there are opportunities to learn and educate others. Hayden adds, "I don't want to hold onto what I know – I want to share everything I have experienced and learnt and pass it on. Then we can continue to share, celebrate and embrace our cultural identity with the industry together."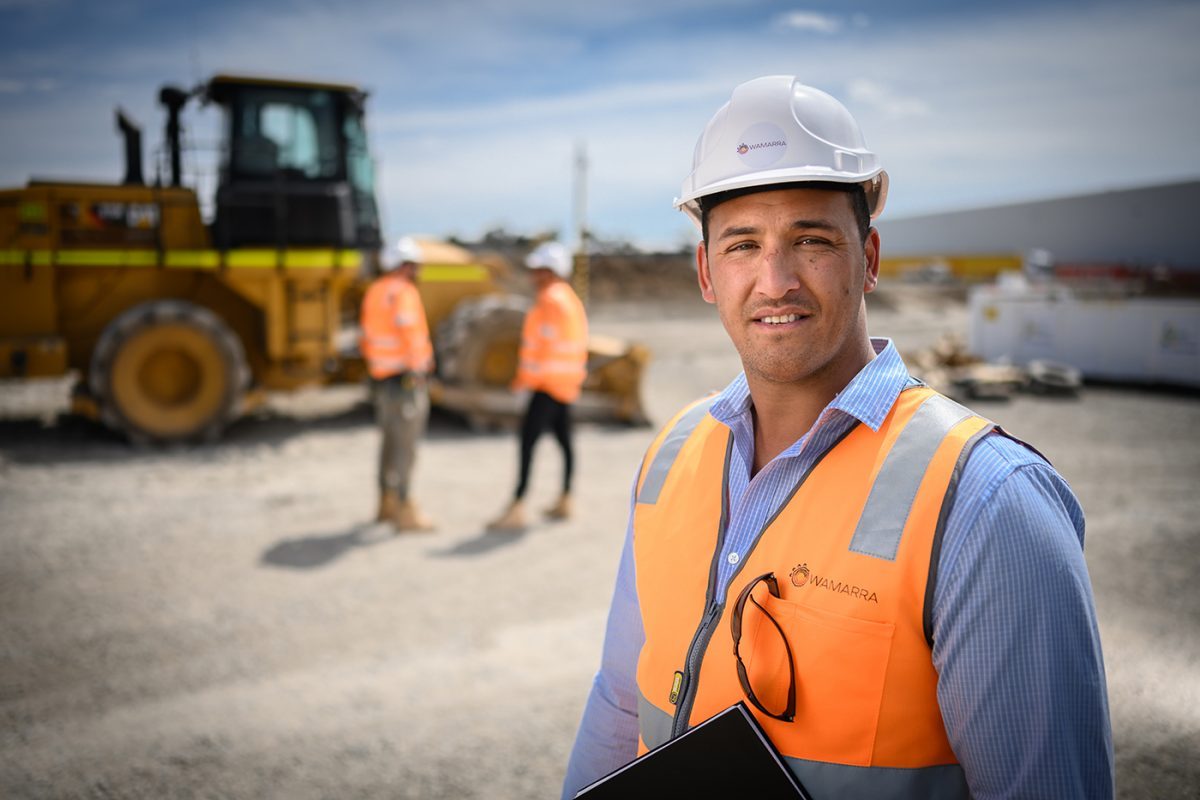 Wamarra.
Building Better Together.